2022 Kubota KC70H-4P | Dumper | Tracked dumper
Kubota KC70H-4P Tracked Dumper Specifications
General
Undercarriage
engine
Dimensions
Description
De KC70-4 rupsdumpers zijn voorzien van hydraulische transmissie. Deze geavanceerde transmissie biedt soepele bediening, de bestuurder kan de ideale rijsnelheid kiezen bij vlak terrein (tot 3,3 km/u) of bij ruw terrein (tot 2,2 km/u). Dit systeem zorg ervoor dat u efficiënter en productiever bent en verlaagt tevens het brandstofverbruik.
Met een maximaal laadvermogen van 700 kg en een gestorte inhoud van 0,34 m3 kan de KC70-4 ladingen vervoeren waar de ruimte beperkt is. De KC70-4 kan vrij bewegen met een klimhoek van 26° en een bodemvrijheid van 202 mm.
Kubota KC70H-4P Customize
ADDITIONAL OPTIONS AND ATTACHMENTS
Make a choice in execution and additional options and immediately receive a competitive price. Building your own machine has never been easier!
Start configuring immediately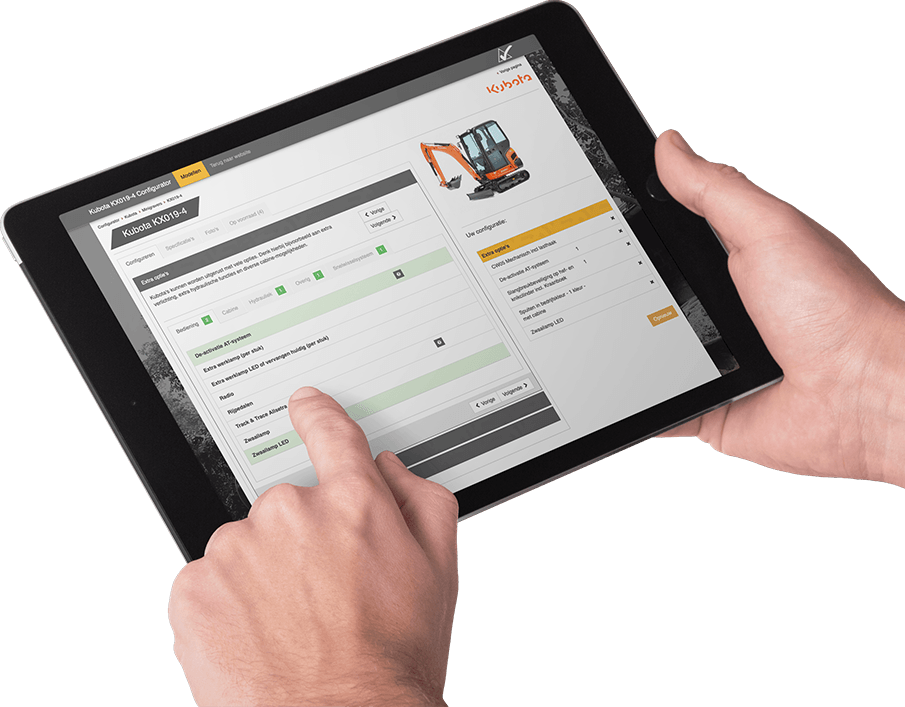 Kubota tracked dumpers
Kubota is a well-known producer of mini excavators and midi excavators.
We have been supplying Kubota machines since 2001.


view more tracked dumpers