2021 Norcar a7240 | Wheelloader | Mini Shovel
Norcar a7240 Mini Shovel Specifications
General
Undercarriage
Dimensions
engine
Description
De Norcar a7240 Minishovel is de opvolger van de a7236 en is standaard een zeer complete machine met een extra pomp en zeer hoog hefvermogen van meer dan 1500kg.
Verder voorzien van 4e functie, hydraulische snelwissel en 4x4 tractiecontrol.
Norcar a7240 Mini Shovel Options
2 double acting functions

20 km/h

Counterweight on the back 350kg

Electrically switchable tandem pump

Additional hydraulic function

Full traction control (4-wheel lock)

Hydraulic quick coupler

Load moment protection

Pallet Board

Rubbish bin with insert sheet

Safety roof

Full traction control 4x4

work lighting

beacon
ADDITIONAL OPTIONS AND ATTACHMENTS
Make a choice in execution and additional options and immediately receive a competitive price. Building your own machine has never been easier!
Start configuring immediately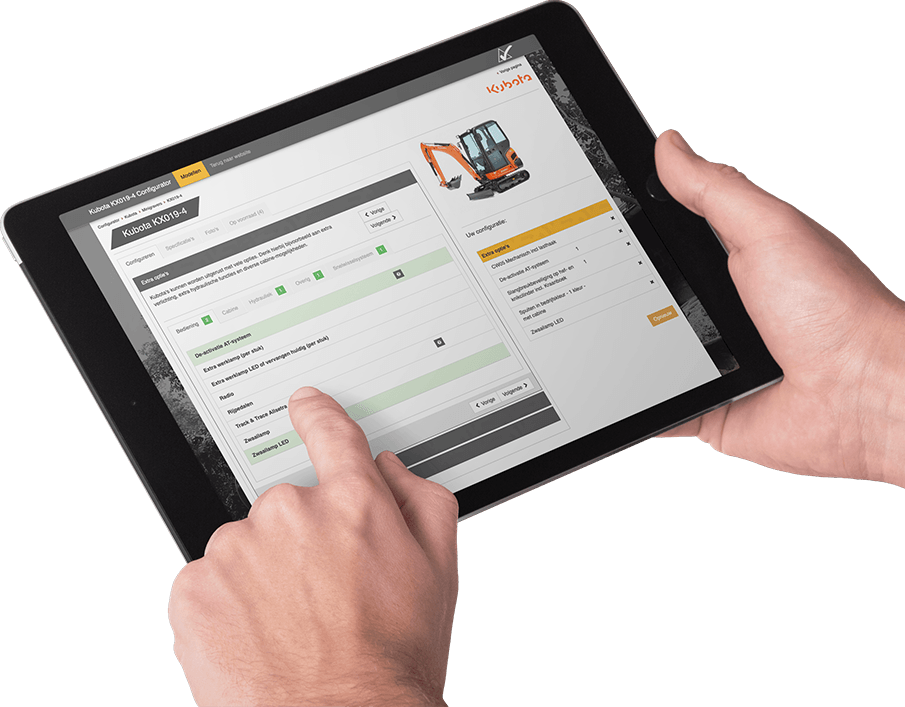 Seeking Attachments for this mini shovel?
Mini Shovels
Mini wheel loaders are often used in hard to reach places. These miniloaders are narrow and can therefore reach places with little space. This is because a minishovel also happens to have significant capabilities and one variety attachments can mount as a proof pan , palletbord , stone clamp or veegbezem .