2022 Giant G2500 X-tra HD | Wheelloader | Mini Shovel
Giant G2500 X-tra HD Mini Shovel Specifications
Undercarriage
General
Dimensions
engine
Description
Zeer complete Giant G2500 Xtra HD.
Voorzien van 2 extra dubbelwerkende functies, extra tandwielpomp tbv aanbouwdelen, verkeersverlichting en pro-inching.
Uiteraard wordt deze minishovel door ons voorzien van een Nederlands kenteken met tenaamstelling.
Giant G2500 X-tra HD Mini Shovel Options
13-pin plug rear

1x additional hydraulic function, electric / hydraulic

1x additional hydraulic function, mechanical

Electrically switchable tandem pump 37l/min

Giant Quick Coupler - Standard

HD Drive

Leak oil connection to the front

Pallet fork 120cm

Pro inching

Rubbish bin with insert sheet

Standard drawbar

Safety roof can be folded down

Security doors Left & Right

Traffic lighting

work lighting

beacon
Giant G2500 X-tra HD Customize
ADDITIONAL OPTIONS AND ATTACHMENTS
Make a choice in execution and additional options and immediately receive a competitive price. Building your own machine has never been easier!
Start configuring immediately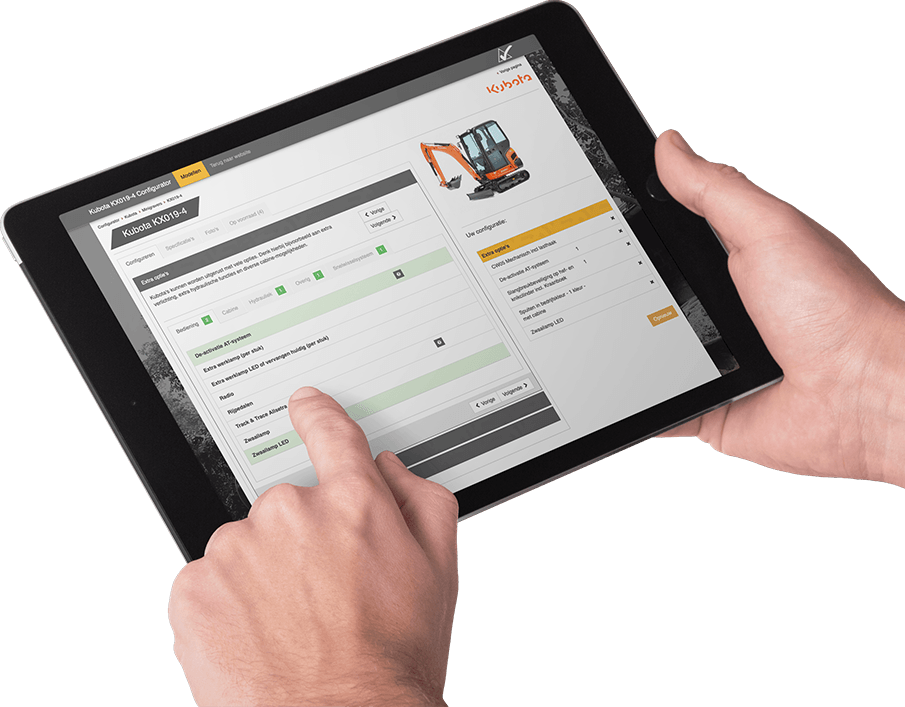 Seeking Attachments for this mini shovel?
Mini Shovels
Mini wheel loaders are often used in hard to reach places. These miniloaders are narrow and can therefore reach places with little space. This is because a minishovel also happens to have significant capabilities and one variety attachments can mount as a proof pan , palletbord , stone clamp or veegbezem .
Giant mini shovels
Giant mini wheel loaders and telehandlers are known for their
compact size and short turning radius.
These machines are very manoeuvrable and can be used in many places.